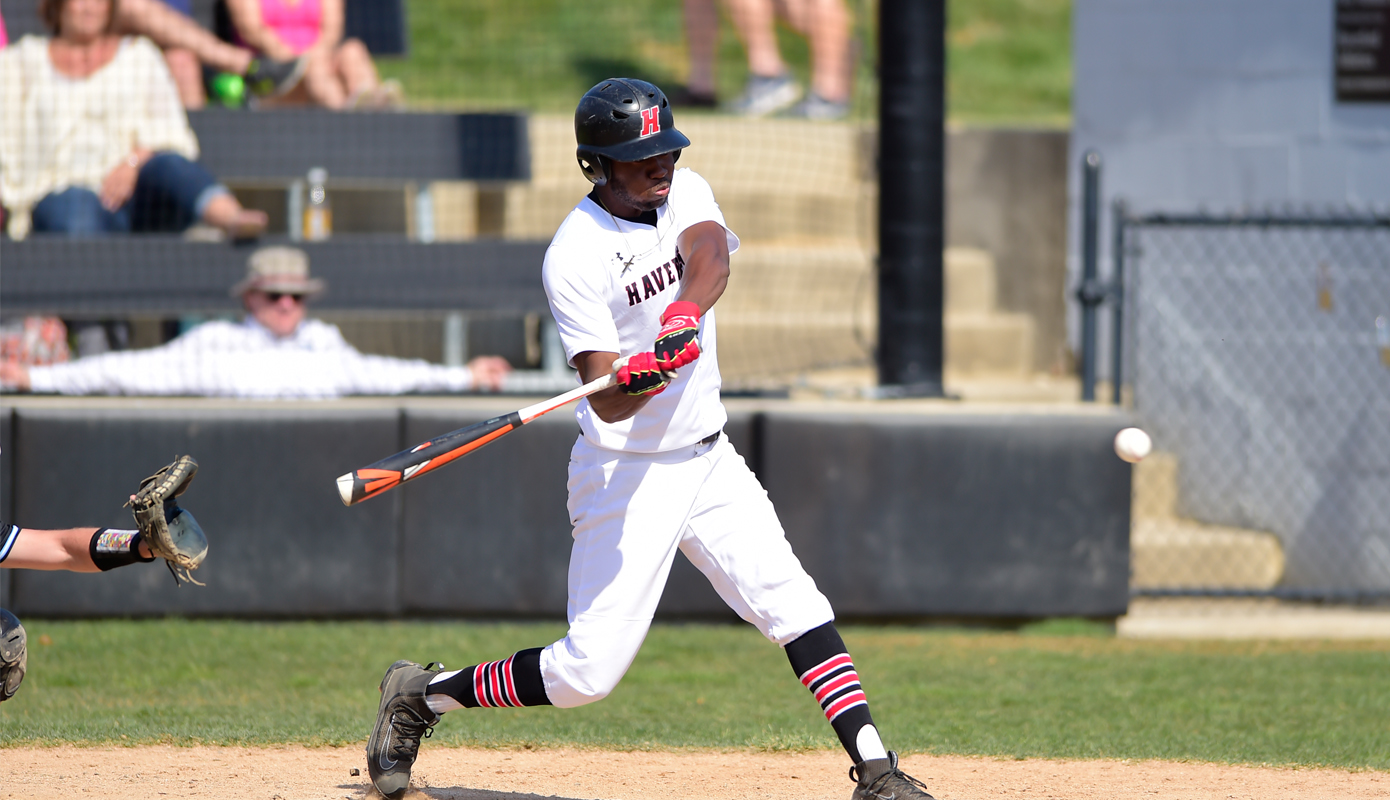 FORT MYERS, Fla. – The Haverford College baseball team (3-3) erupted for 20 runs and 16 hits in a 20-3 triumph over Rockford (3-3) on Thursday afternoon at the Player Development Complex in Fort Myers. Haverford's 20-run outburst is tied for the seventh-most runs in program single-game history.
Nathan Bass (1-0) had a solid start on the mound for Haverford, going six innings, allowing just four hits and one run while striking out eight Regent batters. The bullpen finished the final three innings of the contest without allowing a hit. Austin Castellanos struck out a pair in a perfect seventh inning as part of the effort.
Haverford scored the first 13 runs of the contest, including two runs in the first inning as Will Karp and Ethan Lee-Tyson reached to begin the contest and Luke Wallis was hit by a pitch. Rockford immediately went to the bullpen for reinforcements, with Kerrick Jones spelling Joseph Valdez (0-2) on the mound. Owen Plambeck walked with the bases loaded, and Jared Turner then delivered a sacrifice fly in the frame as Haverford went ahead 2-0.
The Fords had another big inning in the second, with Karp and Lee-Tyson delivering sac flies and Sam Partee notching an RBI double for a 5-0 advantage. A Nick Perez homer in the third served as a prelude to seven run fourth inning that completely broke the game open in favor of Haverford. Karp and Lee-Tyson each reached to begin the frame, and Wallis doubled to plate Lee-Tyson. Jared Turner later notched a two-RBI single, and Nick Perez walked with the bases loaded. Matt Sabitsky grabbed a two-RBI single of his own as Haverford suddenly found itself up 13-0 at the end of four innings.
Subsequent rallies in the seventh and eighth innings extended the lead to 20-1. In total, five different Fords had multi-hit contests, with Turner knocking in three runs for the game-high. Karp, Garrett Melby, Nick Perez, and Matt Sabitsky also had two-RBI contests for Haverford. Lee-Tyson scored three runs to pace Haverford in the category. The Fords coaxed 13 walks in the contest.
Haverford returns to action on Friday, March 15 with a doubleheader against Wisconsin Lutheran. First pitch is slated for 9 a.m. with the second game following at approximately noon as Gene Cusic Collegiate Classic action continues in Fort Myers.